How to Become a Security Guard in Calgary in 2023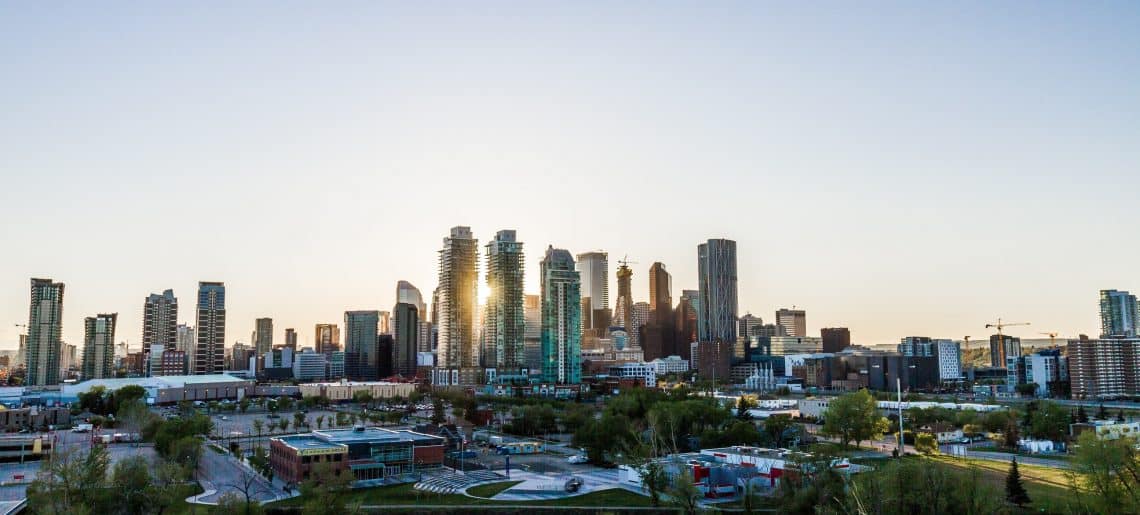 Last Updated on November 7, 2023
This post will provide you with useful and detailed information on how to become a security guard in Calgary.
As the most populous city in Alberta, Calgary is a great place to consider when thinking about employment as a security guard.
There are several reasons why you may find the security job you've always wanted, in the Stampede City:
Culture, Arts & Entertainment Hub
Everyone knows it as a vital part of the oil patch, but in reality, Calgary is much more than that.
It is also a cultural/arts and entertainment hub for the province of Alberta, and in fact, all of western Canada.
Just consider the long list of events and attractions in Cow Town, all of which require professional, hired security services:
The Stampede alone draws millions of locals and tourists every year, and like all the other larger and smaller attractions, festivals and shows, there is an ongoing need for its patrons to be kept safe.
Population – Growing
With over 1.5 million residents, and growing, Calgary has an abundance of opportunity for an aspiring security guard; consider all the thriving businesses, from retail shopping centres and malls to residential, including condos and apartments, and of course, all the renowned tourist destinations.
Plus, there is a significant amount of industry, both established and emerging/under construction in and around town. Growth is projected to continue, too.
That means there will be an ongoing need for qualified security personnel moving forward.
Let's have a look at just some of the potential employment opportunities for someone considering becoming a security guard in Calgary:
Tourism industry – attractions, hotels, tourist destinations of many kinds
Festivals – the Calgary Stampede, as mentioned, but there are so many more
Commercial/Industrial – a huge array of businesses, many with specific security requirements, including construction sites
Institutional – government facilities of all types, municipal, provincial and federal; airport, transportation, etc.
Residential – apartments and condominiums
The bottom line is, if you want work, there is ample opportunity for you to find meaningful, full-time employment in Calgary as a security guard.
How to Become a Security Guard in Calgary
Obtaining a License
Alberta-accredited security guard training is required to become a security guard in Calgary, or anywhere else in the province. https://albertaguardtraining.ca has everything you need to obtain your license.
Upon completion of the multi-part training course, you will be required to take your exam through the Province of Alberta; once you've passed, you can apply for your security guard license in Alberta.
More about the Training
Your security guard training program, the Alberta Basic Security Guard Training Course (ABST) will be broken into seven parts, totalling 40 hours of instruction.
The course breakdown includes sections on:
Introduction to the Security Industry
Canadian Legal System
Basic Security Patrol Procedures
Communication
Documentation and Evidence
Emergency Response Procedures
Health and Safety
Thus, once completed, you will be knowledgeable about, and able to describe the following (as they pertain to a security professional):
roles and responsibilities
federal and provincial legislation and regulations
knowledge and skill sets required to perform basic security patrol duties
how to apply a professional and effective style of communication in order to manage and control incidents
making and providing field notes and security report writing.
the process of managing an emergency incident and response
how to keep yourself and others safe in executing your duties as a security guard
The fees for maintaining your Security Guard license are $100 per term – a term lasts two years.
You have the flexibility of completing your course online in your own home at your own pace.
The course is accredited, meaning that the course follows the Alberta Justice and Solicitor General's outlined training requirements. These requirements are necessary to pass the Alberta Security Guard Examination; from there, you can apply for your license.
Everything you need to pass the examination is covered in the course, which adheres to the regulations as set out in the Security Services and Investigators Act in Alberta.
Its contents have been created by experts in the field, with a focus on keeping you safe while keeping those you serve protected.
A career in security comes with – pardon the pun – job security. We boast a high placement rate with our graduates. It can be a very rewarding career. To find out more information please contact us.