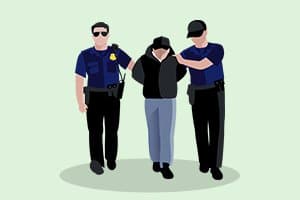 This Retail Loss Prevention training course was developed by a Security Training Subject Matter Expert in consultation with industry and legal experts.
This course is designed for loss prevention officers and security guards to ensure their clients such as retail companies and their employees reduce retail theft and shoplifting while improving workplace safety.
The course contains instructional videos, downloadable materials in PDF format, instructional PowerPoint/digital documents and available live, one-on-one, instructor support.
Certificate of Completion
A Certificate of Completion, suitable for framing, is awarded when the online final exam is passed.
Your login information will be emailed to you shortly after purchase.
Course Access Time
You will have full access to this course for 6 weeks from the date of registration.
A 1-time free extension of 3 weeks is available (if needed).
An additional extension of 2 weeks is available at $75.
This retail loss prevention training course will prepare you for an exciting and well-paid career in the Loss Prevention industry.
This is more than a general "security guard" or "private investigator" course.
This is speciality training for a speciality job within the security industry.
Current government-mandated training and licensing systems do not prepare you for this role.
The job market for Loss Prevention Officers is thriving in today's economy.
This course puts you on the fast track to obtaining the basic skills and training needed to jump-start your career as a Loss Prevention professional.
Loss Prevention Course Topics
Course lessons focus on key areas including:
How serious a problem is retail theft today and what is the impact on business?
Current issues in Loss Prevention: The impact of COVID-19 on retail – increased thefts, slow or no police responses.
The reality of today's court system and successful prosecutions.
The role of security as Loss Prevention Officers
Uniformed or plain clothes? Prevention and deterrence vs apprehension.
The "hands off/no touch" approach to confronting thieves: Loss Prevention Officers vs lawyers' perspectives. Do they work?
Pro-active or Reactive Responses: Why they work or don't work.
The Canadian Legal System
Arrest without warrant by Security: What is found committing?
What is "escaping from lawful custody?"
The difference between Detention and Arrest. Steps to a lawful arrest.
Notifying police: when and how soon must this be done?
Handcuffing and Search legalities: Confinement and post-arrest prisoner care and dealing with requests for washroom breaks, phone calls to lawyers etc.
Criminal Offences in Loss Prevention: Theft, Fraud, Robbery, Break and Enter explained.
Charter or Rights and Loss Prevention Arrests. Search and Seizure of recovered items. Continuity of Evidence and the Rule of Law in the Canada Evidence Act.
Ensuring successful prosecutions: Who decides on how to deal with a charge if there is an actual complainant who "wants to press charges?"
Options for police and their processes.
Options for prosecutors – first offenders vs repeat offenders.
Releasing thieves without charges after arrest/detention: Can this be done legally? Do the police have to be present?
Trespass to Property notices: how and when to serve them relative to a shoplifting incident.
Use of Force, arrest and confinement
Responsibilities and accountabilities of Loss Prevention Officers.
Sample policy review for Use of Force, Arrest and Confinement.
CCTV cameras
When and how to use them: "Real-time" recording and the role of a "dispatcher/CCTV camera monitor" as a team member. The role of the "floorwalker."
Data storage of electronic evidence: rules of law in the Evidence Act. Articles by Elliott Goldstein J.D. and Subject Matter Expert on Video Evidence in Canada.
Note-taking and report-writing
Paper vs electronic recordings.
Statements: How to obtain them, use them legally and provide police with statements for case preparation.
Case studies related to Loss Prevention Officer note taking and report writing.
Apprehension Techniques and Officer Safety
When and how to arrest safely. What does "on, or, in relation to property" mean in Loss Prevention?
Why a physical confrontation is not worth the risk sometimes?
Alternatives to physical arrests.
Civil litigation and Loss Prevention Officer arrests.
Dealing with the current reality of police responses
Slow or no response. The legalities of persons in custody for unreasonable lengths of time. (Eaton's vs Chopra/Chen case background – case studies)
Shoplifter protocols in some policing jurisdictions. What are they and how do they work?
Turning over to the police: What does this mean today? What if police are not available to attend or the arrest is done in a remote area?
Scenarios and Case Law
Videos and techniques for arrest for Loss Prevention Officers: do's and don'ts. Lessons learned the hard way.
Also included are Loss Prevention Training Resources and Quick Reference Guides.
It is recommended that students spend 20 hours on the course. Each module has a recommended study time.
Each module quiz and the final exam require a 100% to pass.
Students will be redirected to incorrect answers so that the material can be reviewed.