How To Get Your Alberta Security License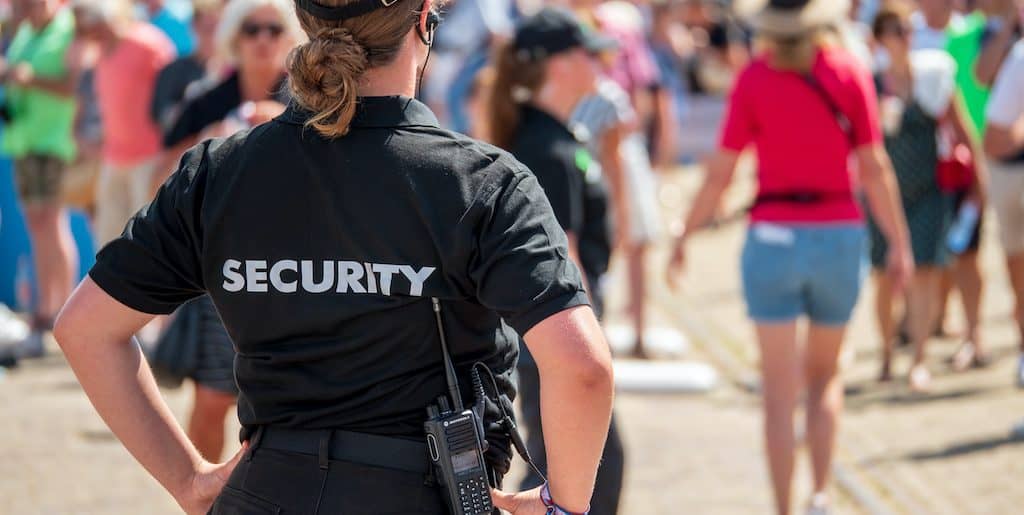 Last Updated on November 7, 2023
If you wish to work in the security field as a security guard or similar in Alberta, you are probably asking yourself 'how to get your Alberta security license?'. You will need to take Alberta basic security training (ABST) in order to get your Alberta security license.
SGC is one of the premier providers of online security training and is now offering an accredited security training course for those looking to get their Alberta security guard license. Their courses are created by experts with real-life experience and follow regulations set out by the Solicitor General.
For those looking to get their Alberta security guard license, this extensive accredited course will put you on your way to getting licensed and working in the security industry.
If you live in Alberta and have ever considered a job in the security field then read on to learn how to get your Alberta security license and what you need to do.
Why Take Security Training With SGC?
By taking your Alberta basic security training with SGC you will get:
A fully accredited online course to equip you with all the training you need to apply for a Alberta security guard license issued by the Security Services and Investigators Act by Alberta Justice and Solicitor General.
40 hours of flexible online instruction to be completed according to your schedule
An experienced company with courses created by security professionals with over 5000 graduates to date
A chance to apply for your Alberta security license and work in the security industry
Job opportunities in the security industry- security in professional buildings, parking garages, loss prevention specialists at malls, retail stores, security for special events and more
What Topics Will be Covered By The Alberta Basic Security Training Course?
Through The ABST Course You Will Learn About:
The Professional Security Industry
The Canadian Legal System and Security Professionals
Basic Security Procedures
Communication for Security Professionals
Documentation and Evidence
Emergency Response Procedures for Security Professionals
Health and Safety for Security Professionals
What Do Security Service Workers Do?
Security service workers monitor, patrol and guard private property and protect people. In Alberta, after you take your ABST and get your Alberta Security License, you may work as a:
Security Guard
Patrol Dog Handler
Alarm Response
Loss Prevention Worker
Body Guard
How Do I Get My Alberta Security License?
You must meet the following criteria before you apply:
18 years old or older
legally able to work in Canada
be fluent in English
have no criminal record
have no outstanding criminal charges
not be the subject of a criminal investigation
I Meet The Criteria! What Next?
Take the online Alberta Basic Security Training course. Before you can apply for your guard license you must complete the 40 hours of online instruction and then pass an in person exam.
How Much Does It Cost To Get My Security License?
The security service licensing fee is $100.
Is There Anything Else I Need To Know About My Alberta Security License?
Yes. When You Receive Your License:
Your license is valid for 2 years.
The renewal process is the same as the initial application.
If you work as a security service worker you can't hold a second license as a locksmith or automotive lock bypass worker.
Your individual license is portable, meaning it is still valid if you change employers or if you work for multiple employers.
That's it!
Everything you need to know about getting your Alberta security license and starting a rewarding, exciting career serving others in the sought after security field.
Questions? Contact us to learn more about this amazing opportunity and find out why so many graduates have had success with SGC.