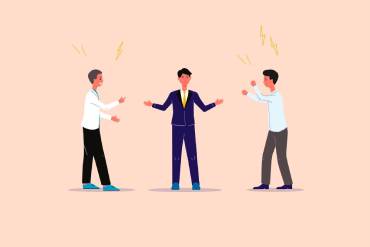 This Conflict Avoidance and Violence Prevention online training course focuses on identifying the sources of conflict and dealing with them before they escalate as well as signs of imminent violence.
Security Guards will immediately benefit from completing this training as they are constantly engaged with the public.
By improving your communication skills you can improve safety for all participants which lead to better outcomes.
Certificate will be emailed upon completion.
Who should register
This is an online, Conflict Prevention course for frontline, customer facing employees. While conflicts occur every day in these professions, the key is not to avoid them necessarily as much it is to learn how to prevent them in the first place.
Violence in various forms often accompany conflicts. "Avoiding" conflicts can be perceived as not dealing with an issue or "sweeping it under the rug" only to fester and come up again and again.
Conflict Prevention, and ultimately Pro-active Violence Prevention focuses on the soft skills of communications, understanding emotional driven behaviour, and being a good listener while being cognizant of Officer Safety and Situational Awareness issues.
Why take this course
Fulfill mandatory requirements of Workplace Violence Prevention policy for accredited training.
Add Violence Prevention Training to your resume
Improve job prospects with this training in hand
Complete the training at your own pace
Assistance is available from Subject Matter Experts via email
Conflict Avoidance and Violence Prevention Course Outline
Conflict Avoidance and Violence Prevention – An Introduction

Conflict Avoidance or Conflict/Violence Prevention?

Conflict Avoidance Module One

Conflict Avoidance – Effective Communications
Perceptions vs Intentions

Conflict Avoidance Module Two

Understanding Mental illness and Cognitive Impairment
Emotional Intelligence and Managing Emotionally Imbued Behaviour

Conflict Avoidance Module Three

Situational Awareness and Proactive Violence Prevention

Officer Safety Case Study

Ron Lazenby Case Study
Assignment

Conflict Avoidance and Conflict/Violence Prevention Quiz
Course Completion